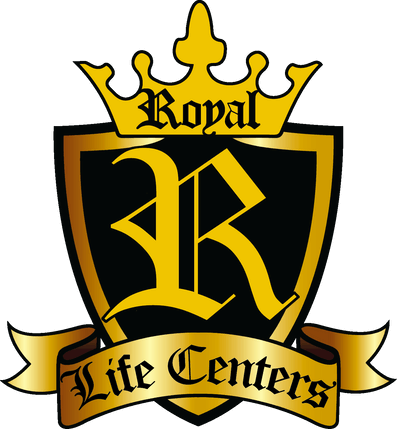 Take The First Step to a Better Life
Royal Life Centers will help you or your loved one reset and recover from drug or alcohol addiction.
Contact us today to see how we can change your life for the better.
or, fill out a confidential form and one of our admissions coordinators will contact you
We accept various types of insurance
What Drives You to Drink or Use Substances?
Work can be especially difficult due to the pressure and stressors that your job brings. At Royal Life Centers, we tackle substance abuse at the root. We explore what is at the root of your substance abuse or alcoholism, bringing you insight through therapy and solutions through evidence-based recovery.

We teach you coping mechanisms that will give you confidence in manageability, even with the added pressure and stressors found in the workplace. We will prepare you for confidence in yourself and your career, with a renewed outlook and solution-based approach.
What Motivates Your Habits Now?
Most of the time, our capacity to make healthy decisions is skewed by our current state of inner-peace. This is why holistic treatment is important, because holistic treatment focuses on the mind, body, and spirit, and how each factor works together. Things like workplace stressors, a poor work-life balance, pressure, financial strain, workplace politics, lack of passion or drive, poor coping mechanisms, and trying to "take the edge off" will culminate into a habit that enables you to stay stuck in a monotonous, negative world-view and continue to justify bad behaviors using the excuse of constant stress or a high-demanding job.
5 Star Substance Abuse Treatment
Royal Life Centers is one of the leading providers of addiction treatment in the nation. We strive to set ourselves apart from other treatment centers by providing not only the highest level of care, but also diverse programs and amenities. Our staff works around the clock to ensure success in a safe and constructive environment. We pride ourselves on quality addiction treatment and exceptional care.
Our staff at Royal Life Centers consists of licensed, certified, caring specialists. We offer you the most therapeutic benefits in programs designed to fit your needs, goals, and circumstances. Upon your arrival, you will undergo a full assessment and medical evaluation to determine any co-occuring disorders and other details that will be crucial in creating the right individualized treatment plan. You will work with your own personal clinical team to design the perfect plan for you. fill out a confidential form and one of our admissions coordinators will contact you today!
Medically-Assisted Detoxification
24/7 Medical Professional Staff
Safe, Comfortable, and Efficient
In-House, Private Chef
Kitchen Open 24/7 for Snacks, Beverages, and Food
Comfortable Rooms with Flat Screen TVs, Netflix, Hulu, etc.
Comfortable Rooms
Staff On-the-Clock 24/7
Amenities: Private Chef, Laundry Done for You, Premium Streaming on Your TV
Intensive Therapies
Kitchen Open 24/7
Game Room and Recreational Areas for Leisure Time
Services to Help You Set Yourself Up for Success
Transitions You From PHP to IOP
Sober Housing Available
Learn to Balance Work, Life, and Recovery in a Safe Space
A Less Structured, More Flexible Treatment Option
Individual Therapy Sessions
Scheduling and Groups are Customized to Fit Your Routine
Get Started With Your Recovery Now
Our admission's coordinators are here to help. If you have any questions or would like to learn more about our addiction treatment facilities in Washington, please give us a call.
Get a free confidential assessment, 24 hours a day.
*Any conversation with our admissions coordinators and any information you provide is absolutely confidential. We input your information into our secure system to create a chart for you, we will never sell or share your personal information with anyone.
Many more insurances accepted, including: United Healthcare, Kaiser Permanente, Uniform Medical Plan, Premera BCBS, etc.
Call us and we can look up your specific plan and tell you if there are any out-of-pocket costs for any of our programs. Our admissions coordinators work around the clock to ensure that you are always able to get the help you need. Call us now, and we will answer any questions you may have.
The daily obstacles of life will always be there, recovering from your substance abuse or alcoholism isn't going to all-of-a-sudden cause everything in life to go right for you. What recovery will do is offer alternative perspectives, better coping skills, a network of support, and the confidence to move forward with faith in yourself.

Once you start making choices to help yourself, the obstacles of life will become manageable.
Most Major Insurance Providers Will Cover Your Stay With Us.

Our Case Managers will also assist with FMLA Paperwork to help you get the time off from work that you need! We know this process can be intimidating or feel defeating, but we want to recognize you for taking the time to better yourself and move towards health and happiness. We commend you, and we are here to help you through every step of way.
Life doesn't have to be exhausting, mundane, or a series of one thing after another.
At Royal Life Centers, we will empower you to take control of your future, by staying present in the process. You will regain manageability along with a new focus, bettering yourself and molding the things around you to align with what you want and need in life.
Change your life with one call.
You can do it, We can help.