We're not just a rehab, we are the stepping stone to a new life. Royal Life Centers wants each guest to succeed in life, reaching the level of greatness that we know you can achieve— this is why we help you continue your education by obtaining your GED.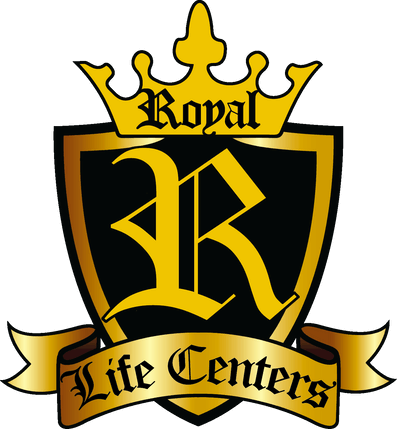 As of December 2019, Royal Life Centers nationwide proudly announced our GED scholarship program eligible for our guests who are participating in our 12-Week Aftercare Program. When our guests are in the Intensive Outpatient (IOP) portion of our 12-week aftercare program, they are welcome to complete General Education Development courses and tests to receive a GED certification.

Royal Life Centers wants to set you up for success, which is why we provide case managers and employment specialists that work with and advise guests who are interested in obtaining their GED. In addition, Royal staff members provide transportation to and from the school to ensure that each guest can focus on their studies without the stress of finding a way back and forth to the campus.
Royal Life Centers and our staff are committed to your success in getting and staying sober, and in improving your life with continuing education. Not having a diploma or certificate or degree has held back too many people from truly reaching their potential. Re-enrolling in school is the first step toward finding more fulfilling job opportunities.

We want to help you succeed, with as many tools as we can. We are dedicated to you and the beautiful life you will lead. Because We Care.
Continuing Your Education in Addiction Rehab
Royal Life Centers works with local colleges and universities to determine classes that fit within each guest's treatment plan. By collaborating with nearby colleges, we are able to provide schedules that cater to our guest's individualized service plan (ISP), allowing them to work on their recovery from addiction, while also attending classes to obtain their GED.
Classes start in January at South Puget Sound Community College, Lacey.
Morning and evening classes are available.
SPOKANE & MEAD WASHINGTON
Classes start in January at Spokane Community College.
Morning and Evening classes are available.
We are so proud to offer our guests the opportunity to finish their education. Our GED scholarship program exists because we believe in empowering our guests in as many ways as possible. Our guests deserve to feel confident in themselves and their abilities, which is why we provide so many services to nurture your success and prepare you for a happy, healthy, and meaningful life in sobriety.
If you are interested in obtaining your GED, please meet with one of the employment specialists on staff and let them know. The employment specialists will make arrangements for you to take a GED preliminary assessment. From there, you will work with an employment specialist, case manager, or advisor to sign up for classes at the local community college. We will provide transportation to get you to and from your GED classes.

At Royal Life Centers we know the difficulties of re-cooperating after an addiction takes hold of your life. That's why we offer comprehensive programs to all our guests, including services that truly enrich your life and quality of living. Recovery goes beyond removing a substance from your life—your recovery needs forward progress in all aspects of a new life.

If you or a loved one is ready to face their addiction head on, call us today. Our addiction experts are available around the clock at (877)-RECOVERY or (888)-719-3990. Because We Care.
Tolerance
Drowsiness
Dizziness
Panic Attacks
Impaired Coordination and Confusion
Nausea, Vomiting, and Diarrhea
Memory and Cognitive Issues
Mood Swings
In 2017, over 2 million students ages 16-24 years old dropped out of high school in the United States (NCES). Let us help you finish your education and earn your GED. We want to help you succeed in all aspects of life, because you deserve it and because we truly care. Continuing your education doesn't have to be an overwhelming process. We will help you every step of the way.
Ask Us About Our 12-Week Program
+ Get Your GED During Outpatient Rehab
Interested in attending our Outpatient Rehabilitation Program? Click the button to call us and ask one of our admissions coordinators if our outpatient services are right for you. If we are not the right fit, we will help you find a treatment center that is. Because We Care.
Change your life with one call.
You can do it, We can help.